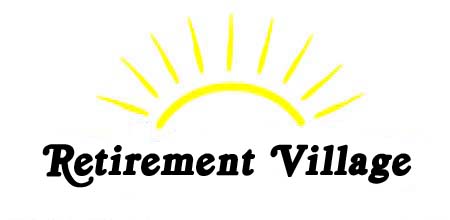 As Schiller said before - "The dignity of Humanity is placed in your Hands. Preserve it". For the person looking to spend their well earned Rest in the Sunshine warmth of a wonderful Environment, look no further. Whatever you are looking for, whether it is quiet Relaxation or Numerous local Activities, it's all here. As well as two Pool Areas and a number of Studios ....

for your Relatives and Friends to stay during visits, there will also be a Supermarket, Hair Salon & SPA, Restaurant and Laundry within the Village itself, plus Broadband Internet, Satellite TV, Emergency Assistance call system and Internal and External Shuttle Services. Doctor and Nursing options will also be available IN-House should you require them. All Terrace Houses and Bungalows at one Level and Accessible. Designed with safety in mind without any Impediments and Thus Ensure free Movement even for Those with Disabilities. Floors, Bathrooms, Paths are designed specifically for the needs of Retirees.
To be available - 4 Bungalow's ; 31 Studio's and 19 Teracce Houses.
For your Safety - Reception open 24 Hours a Day - Private 24-Hour Security Service - Night Lighting of the Entire Site 24-Hour Emergency Service of the Nursing Staff - Private Ambulance
An opportunity Arises - Application to This email address is being protected from spambots. You need JavaScript enabled to view it. or Skype: fac.philippines
or Cell: + 63 9175 5747334
Comercial Building
Terrace House
Studio's
Bungalow
Purchase Price