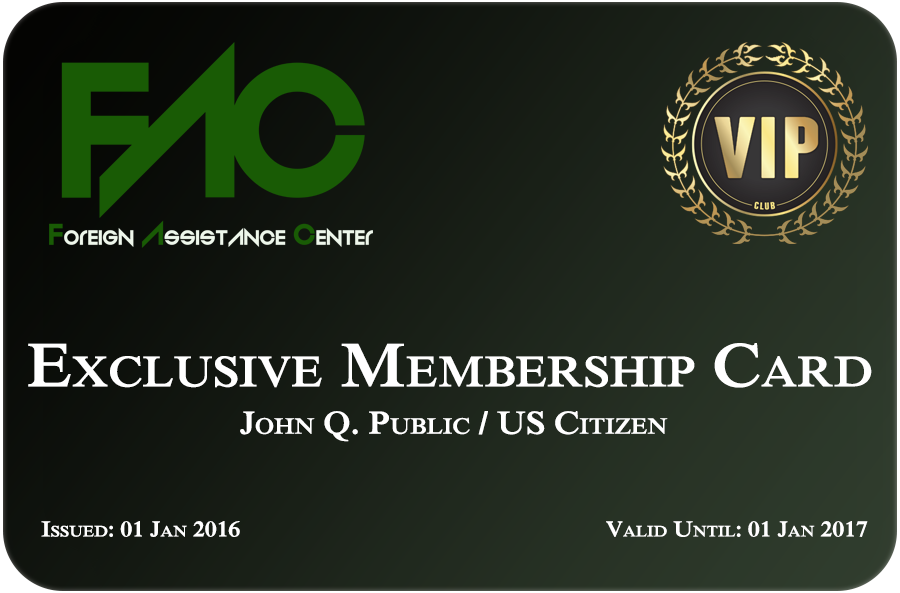 From 01 March 2018, the acceptance criteria for new "Members" changed fundamentally. The Interview to the "Membership" takes place only in the personal Interview.
Procedure
Registration

Confirmation & E-Mail regarding to the personal Interview
Interested people in English-Language LOGIN area find more details on the Internet platform FAC Philippines - Foreign Assistance Center Inc.

Member Fee
Exclusive Member 150,- US$ ( Entrance Fee + Annual Fee ) Annual Charges 100,- US$
Gold Member (Companies & Special Investor's only) 1.000,- US$ yearly Membership Dues.