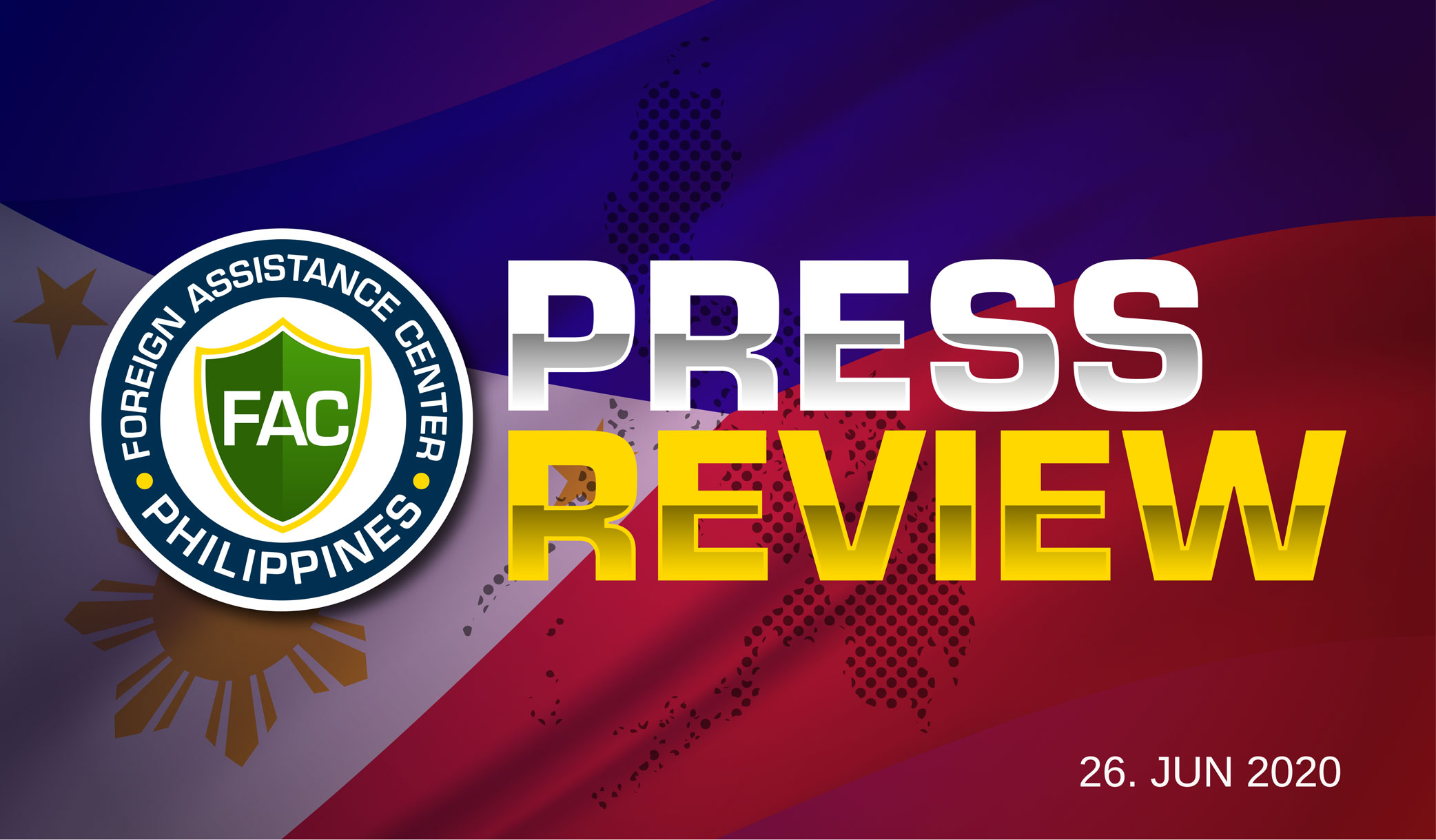 ASEAN must recalibrate vs COVID - TRIBUNE
Angara touts 'travel bubbles' to spur tourism recovery - MANILA BULLETIN
SEC closes PICC office due to COVID - MANILA BULLETIN
Nearly a month into GCQ, gov't uncertain on jeepney's fate - PHILSTAR
Rights situation in Philippines requires 'robust' intervention by UN - PHILSTAR
More BPO firms to hire repatriated OFWs - BUSINESS MIRROR
Manila mayor opens city's first swab testing lab - MANILA TIMES
Philippines eyes 'travel bubbles' with virus-free countries - ABS CBN
What will happen with weddings? - ABS CBN
House bill seeks to rename NAIA - CNN
TUCP sees 12 million job losses - MANILA STANDARD
Marikina police chief: No inappropriate acts by cops vs dzBB reporter - INQUIRER
112 areas nationwide under localized lockdown - INQUIRER
Over 400 Filipinos repatriated from South Korea back in PH – DFA - UNTVWEB
.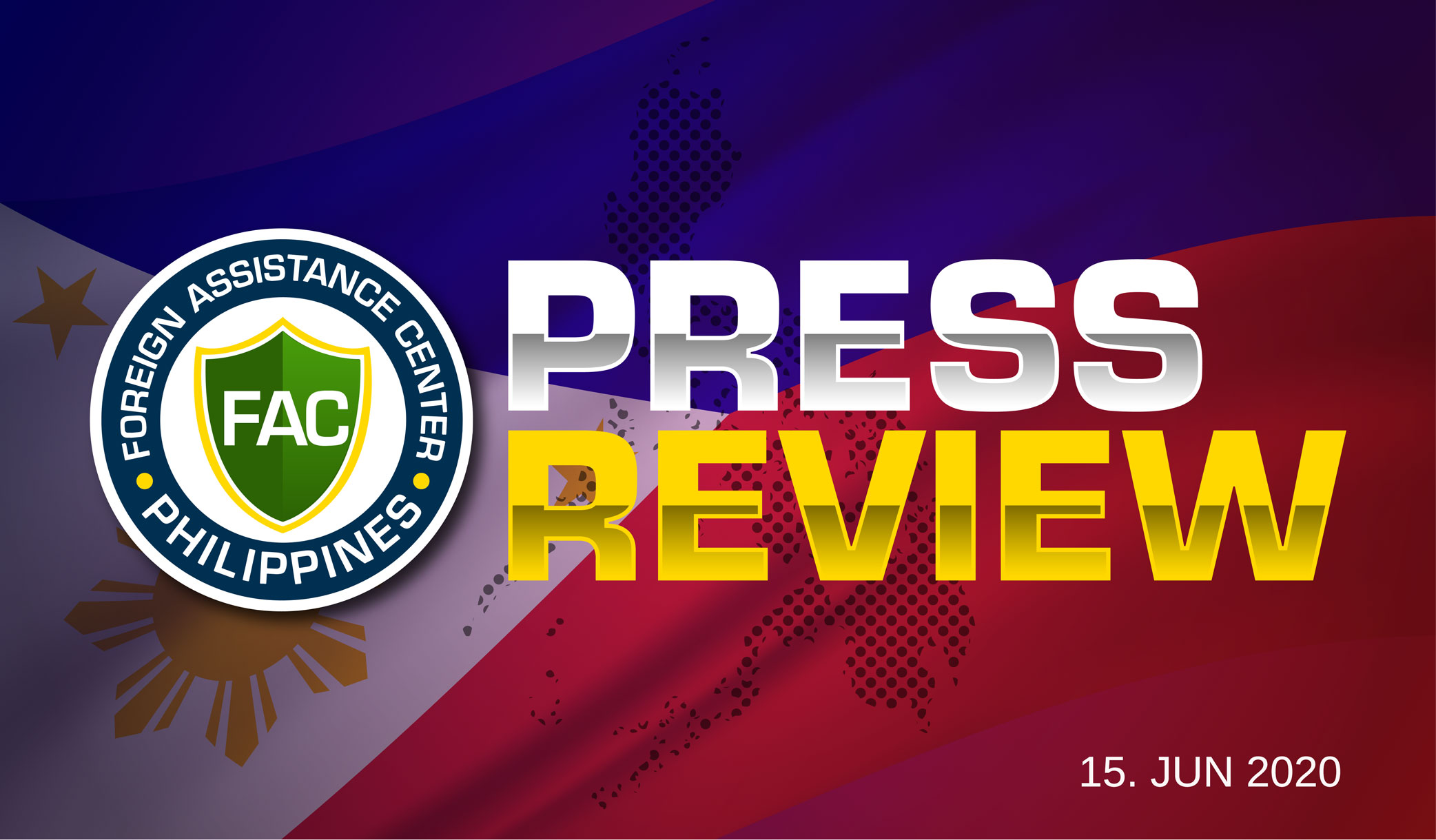 Duterte options: Longer GCQ or back to stricter quarantine - INQUIRER
No recommendation from Metro Manila mayors on quarantine - INQUIRER
President to decide on quarantine reclassification - TRIBUNE
Leadership vacuum at DoH - TRIBUNE
70% of MSMEs set to restart - MANILA BULLETIN
More BPO job openings seen - PHILSTAR
COVID-19 cases drop in Metro Manila - PHILSTAR
Making sure food supply and demand are addressed, even while working from home - BUSINESS MIRROR
Rappler boss Maria Ressa in court for cyber libel verdict - ABS-CBN
Solon proposes incentives for 'bike-to-work' Filipinos - CNN
Our next-gen pols? - MANILA STANDARD
4.1M Filipino workers stranded during quarantine - MANILA TIMES
New 13-hour brownout puts Iloilo in the dark, Ilonggos hit MORE Power anew - JOURNAL
BI strictly prohibits walk-in applicants - JOURNAL
.
Weitere Beiträge ...