Important Information AUGUST 2020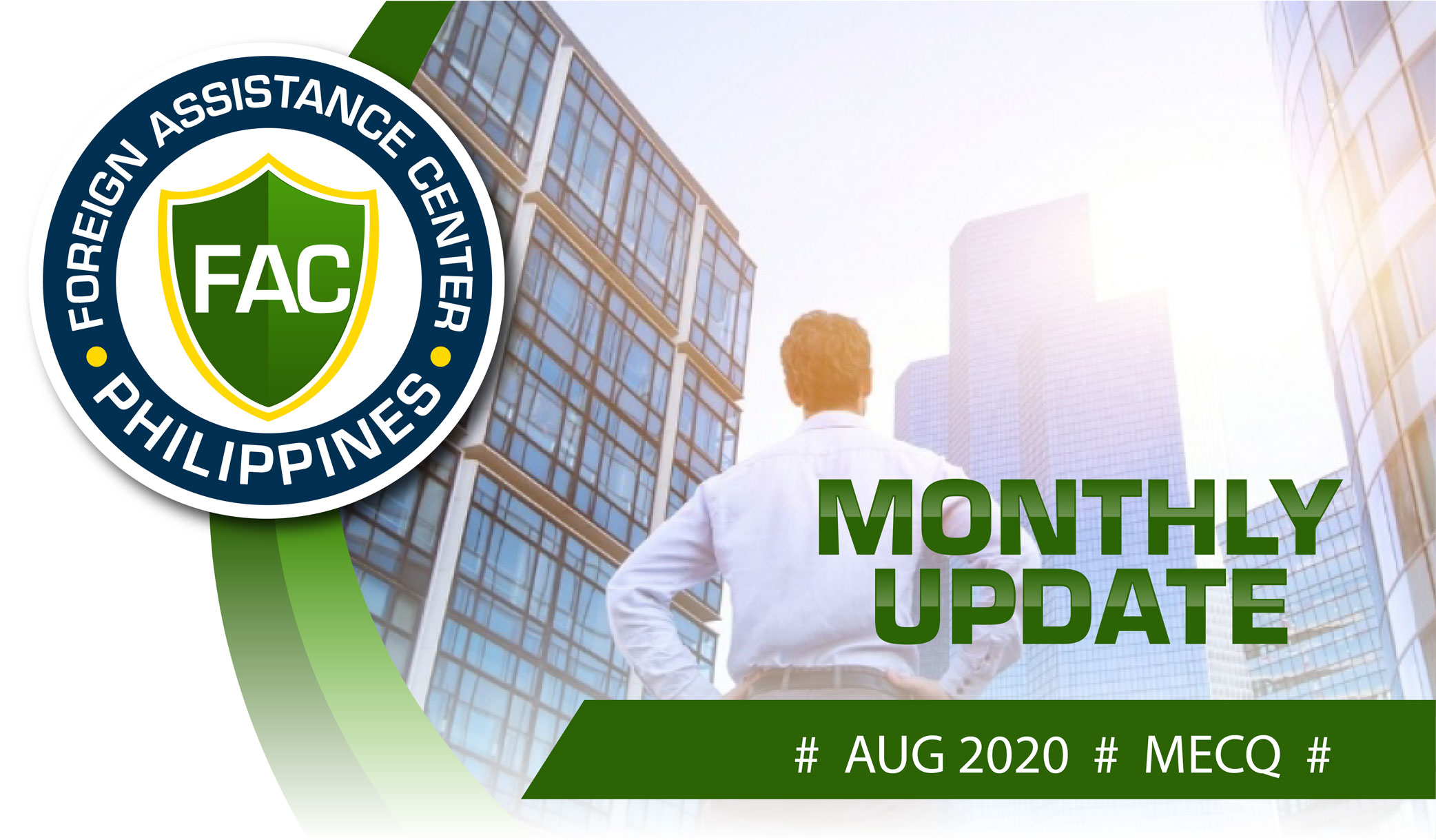 FAC Update AUG / SEP 2020: 
The BI Main Office is open for Frontline Services under MECQ, limited access. The FAC process in MECQ only new Clients for Extension & ECC !
Follow FAC Applicants / Companies under MECQ Terms in process:
ASIATYPE INCORPORATED  #  PICASSO  RENTAL CORP.  #  BEE TWO DEVELOPMENT INC.  #  PEAK TELEMARKETING INC.  #  MCN FREEDOM INC.  #  Mr. HALLAM  #  Ms. WINDA  #  Mr. KAIG  #  Mr. HINTERMANN  #  Mr. ANDERSEN  #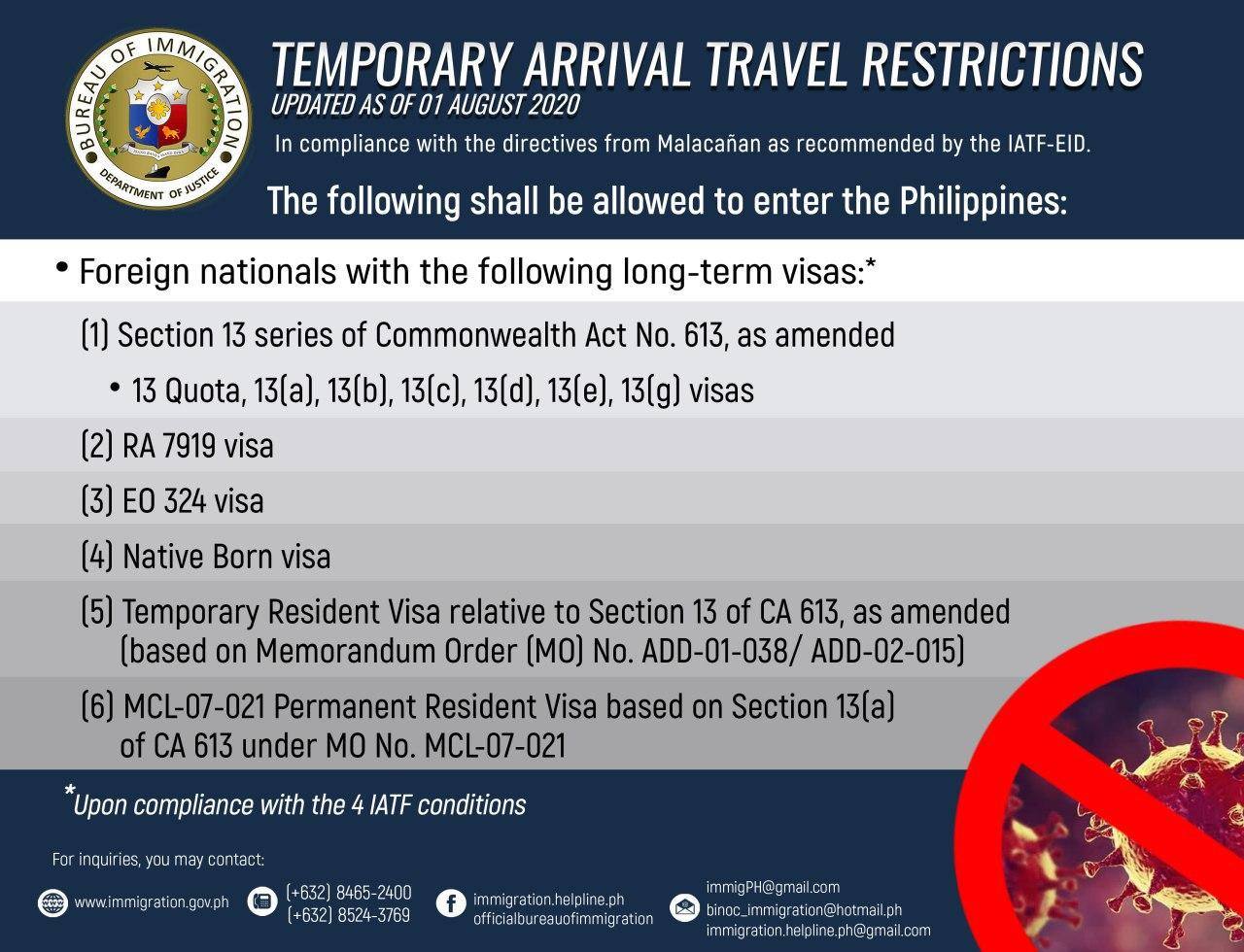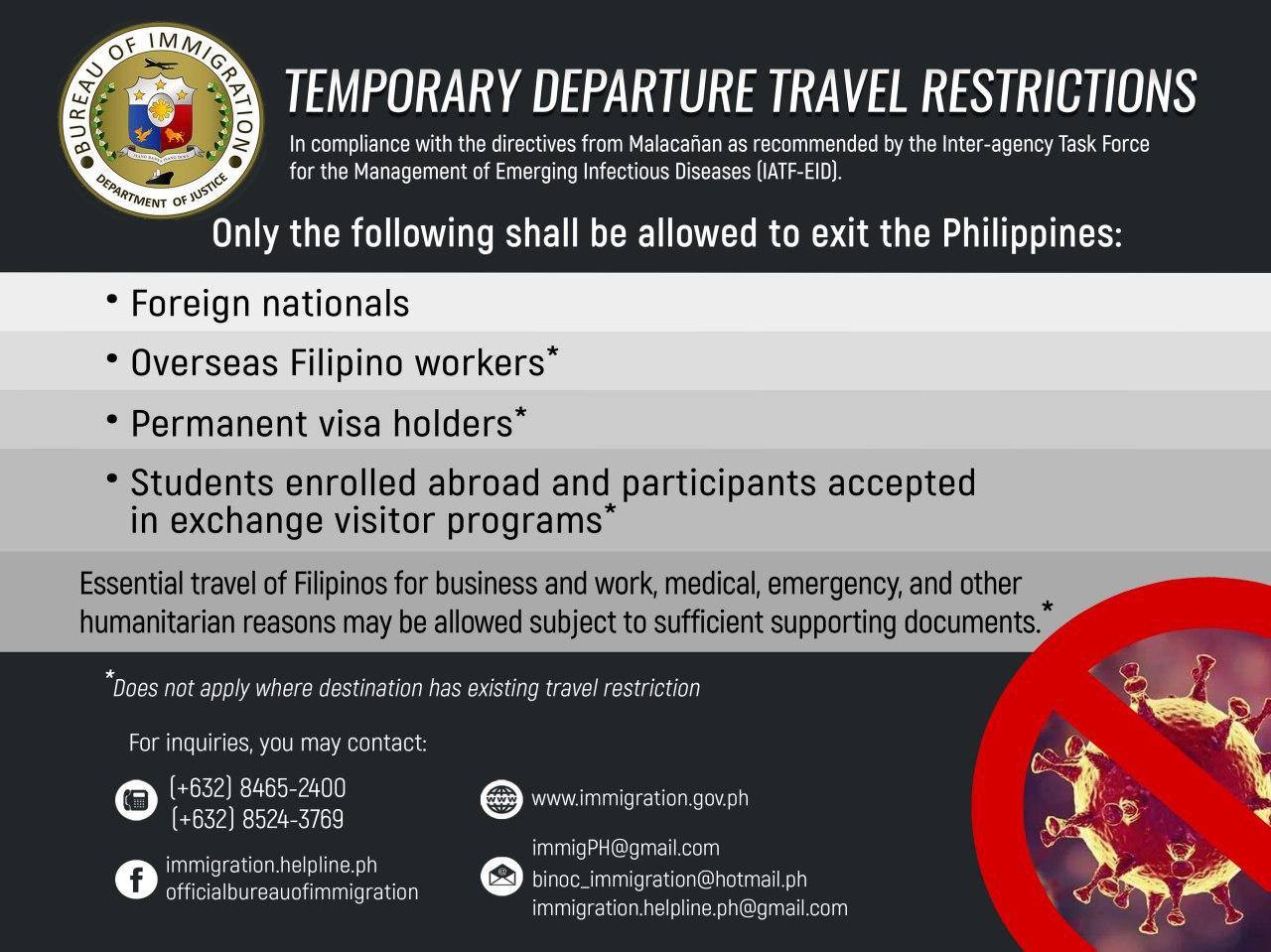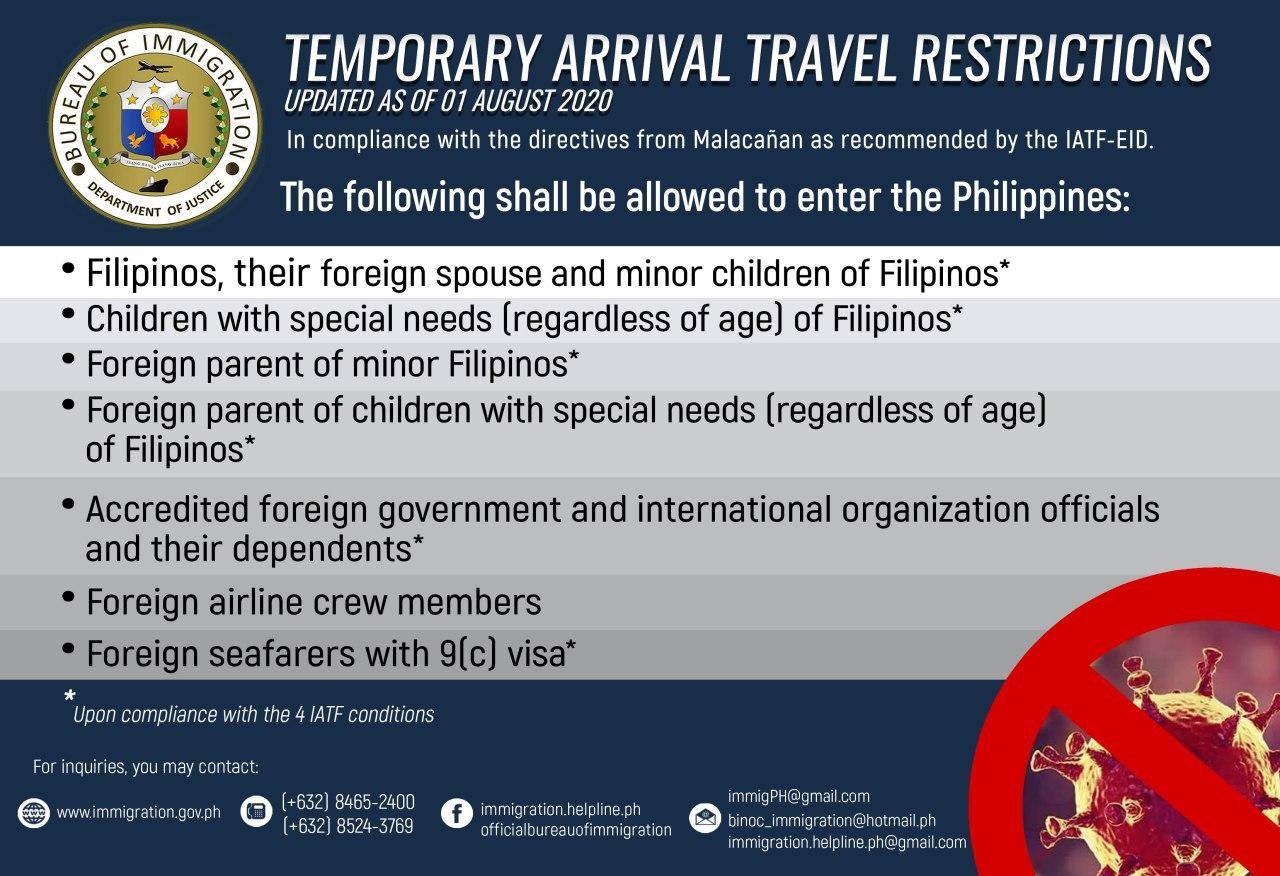 Follow Transaction under MECQ at BI Main Office suspended - NON Quota Visa - Downgrading - SWP - Renewal ACR Card -

The Department of Foreign Affairs publish follow Exemption of Foreign Spouse, Children and Parents of Filipinos Nationals.

Last update of Department of Transportation under MECQ Terms.
The NBI Main Office is temporary close until 18. AUG 2020  #  All PEZA registered Enterprises please Note follws #  Appointsments available Online only #

To all NCR DOLE Applicants # the Field Office operate on a limited workforce # Appointsments NOT available # Online Registration on DOLE Internet Platform.
If you need Assistance to registered your Company or private person online, please send your request to - Diese E-Mail-Adresse ist vor Spambots geschützt! Zur Anzeige muss JavaScript eingeschaltet sein!
.