Important Information DECEMBER 2020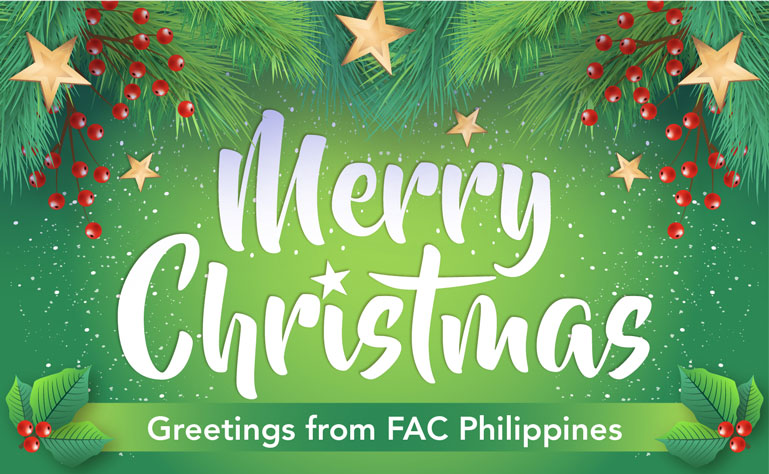 Advise - Request for Certificate of Accreditation or ORDER Don't dealing with "Fixer or Swindler" - always request for OR !
GCQ in Metro Manila extended until December 31
Start 7. DEC 2020 process of ACR Card Waiver corresponding ECC / Exit Clearance will be allowed only at BI Main Office
The PRA remains suspended until further notice
Immigration port personnel banned from going on leave this X'mas
Foreign Nationals allowed to Enter the Country amid the Covid-19 pandemic with Visas issued by Economic Zones of the Authority of the Freeport Area of Bataan, Cagayan Economic Zone Authority, and Clark Development Corporation and 9(d) Visa Holder
The sale of Easytrip RFID sticker on shopping platforms Lazada and Shopee has been halted due to technical glitches, the Metro Pacific Tollways Corporation or MPTC said.
The still weak Revenue Performance of the National Government (NG) along with its lower spending resulted in a wider Budget deficit, reaching P61.4 billion in October.
Island Bohol is planning to welcome Travelers by the second week of December 2020
the Department of Tourism (DOT) is ramping up its efforts to develop new Tourism Products that would cater to the Travelers' preferences amid the Pandemic.
The City Government of Borongan in Eastern Samar officially implemented the QR Code System on November 30 with more than 103,000 registered names as of December 4.
The Pasig City Government has started the house-to-house distribution of the 'pamaskong handog' gift bags to its residents on Saturday December 5.
The Country's Unemployment Rate further eased in October from record levels in April, as the Economy continued to gradually reopen, the Philippine Statistics Authority (PSA) reported
Kids with parents to be allowed in Malls this Christmas Season
Christmas Parties will not be allowed in Metro Manila this Holiday Season, Parañaque City Mayor Edwin Olivarez said
Tourism Chief Bernadette Romulo-Puyat said the Agency is eyeing to ink an Agreement with the UP-PGH to cut by 50 percent the RT-PCR test cost originally priced around PHP1,800 to PHP1,900 per person
BALIKBAYAN Visa Holder (BB) can Enter the Philippines Start 07. December
The FAC Service Team is available to all Foreigners until December 31st
The adjusted FAC Price Llist is now available for Companies
Inquiry: Diese E-Mail-Adresse ist vor Spambots geschützt! Zur Anzeige muss JavaScript eingeschaltet sein! or Emergency to WhatsApp +639393554151
.