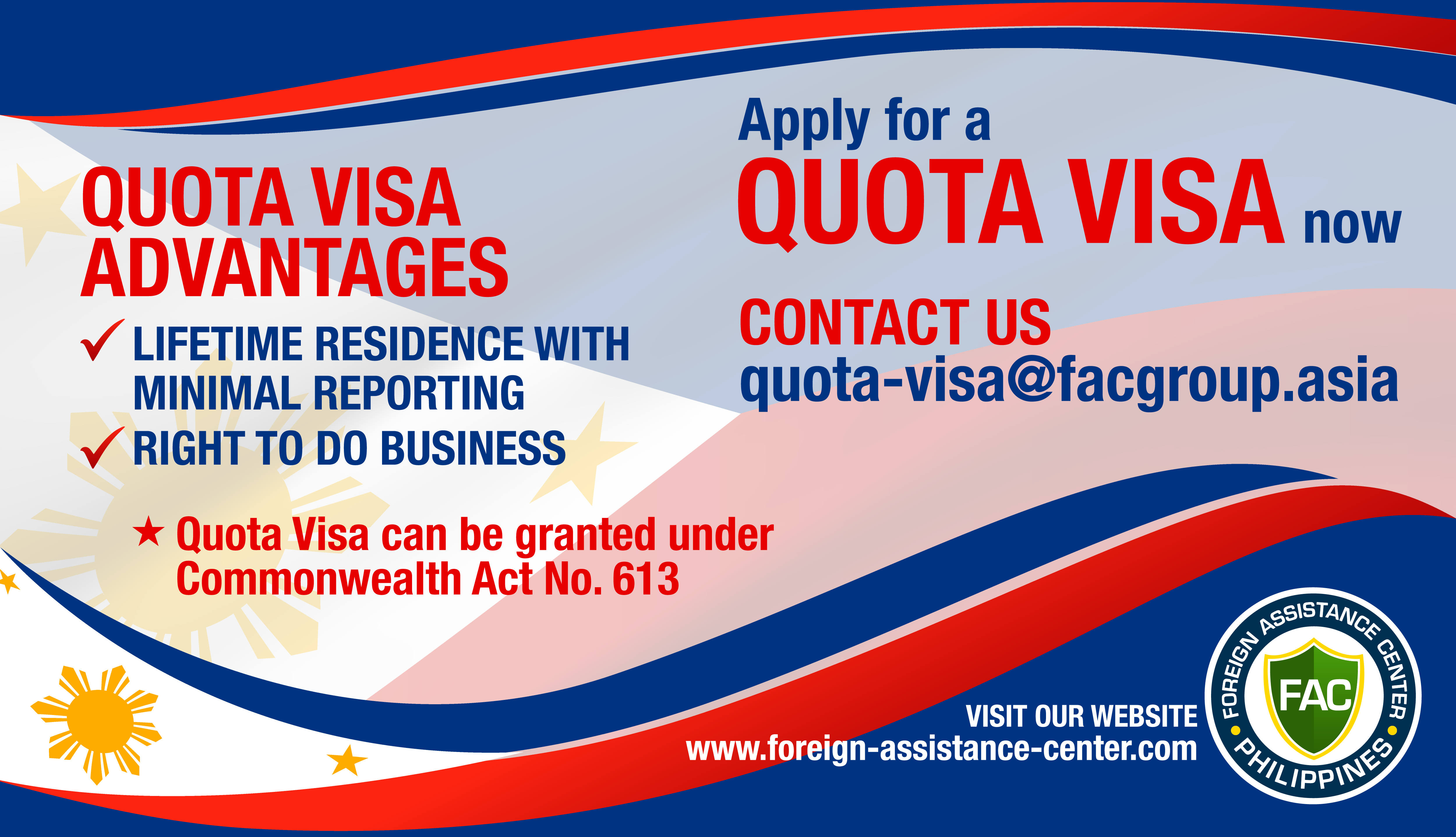 In Year 2 of the Pandemic, FAC was able to secure Quota Visas for some few Foreigners. Contrary to Expectations, the demand in 2021 was very high.
FAC believes that the Quota Visa in its current format will no longer be available from January 01, 2023. The Department of Justice is already working on new Guidelines.
In addition, no new Applications for Quota Visas will be accepted or processed by the Bureau of Immigration from March 1, 2022 to December 31, 2022, as the process will be completely suspended.
This means that if you wish to apply for a 2022 Quota Visa (under the current regulations), your Application must be received (FAC Office) no later than Monday, February 14, 2022. 
If the Quota Visa process does change, all "old" Quota Visas will still be valid, and visa holders will keep their status and respective benefits.
What does this mean for those interested in applying for a Visa at FAC?
FAC will no longer accept Quota Visa Applications without a Recommendation from another FAC Customer.
We strongly caution anyone interested in a QUOTA VISA against making payments to people not authorized by the Bureau of Immigration!
Please ask for the following before making any payment to anybody:
* Proof of Certificate of Accreditation from the Bureau of Immigration
* Invoice & Official Receipt (OR) for total amount paid
* Valid Government ID Card of all agents
Don't make any payment without an OR! Do not believe false promises!
Only the Board of Commissioners can approve a QUOTA VISA

SBMA, DEC 23, 2021
.