Important Information JANUARY 2022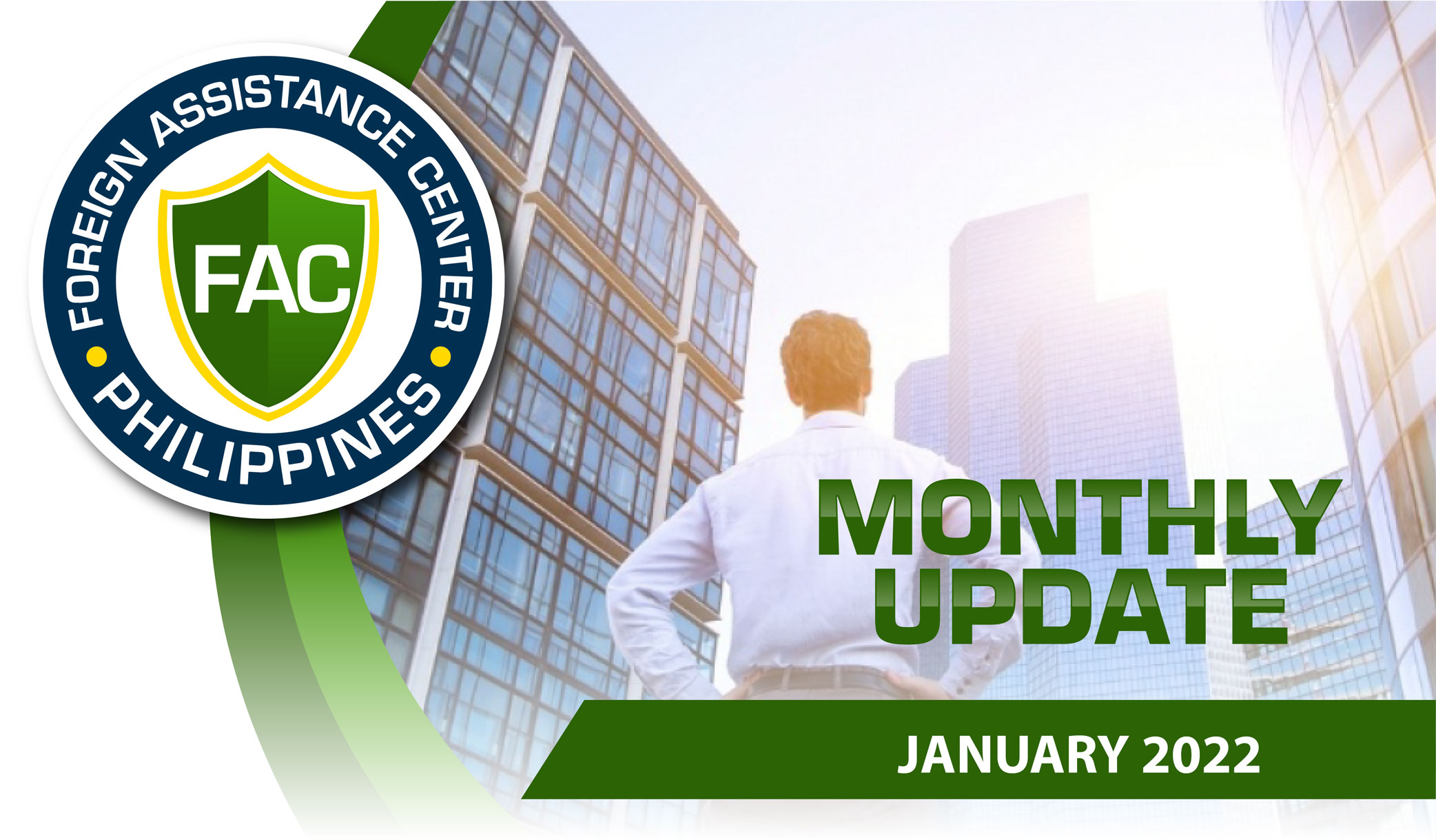 In January 3, 2022, we're making some changes to our Terms & Condition. These changes won't affect the way you use FAC Services, but they'll make it easier for you to understand what to expect from FAC Immigration Consultancy — and what we expect from you.
Our new Headquarters are now located in the Metropolitan Authority of Subic Bay (SBMA), means Freeport Zone Subic close to the BIR.
We process your Annual Report 2022 Nationwide with Invoice & OR - Requirements original Passport & original ACR Card only"
The Government expanded ALERT LEVEL 3 for following Provinces - BATAN # PAMPANGA # ZAMBALES # ANGELES CITY # OLONGAPO CITY

In 2021 we were able to hand 9 Foreigner / Investors's the coveted Immigrant Visa (SEC 13)

You are interested in Quota Visa in 2022 ? NOTE - your Application must be received (FAC Office) no later than Monday, February 14, 2022.
Regarding Alert Level 3 in Zambales & Pampanga all Customer need an Appointment for our Office

The U.S. Embassy in the Philippines has canceled Non Immigrant B1/B2 Visa Interview Appointments scheduled through January 31, 2022 in response to the recent sharp increase in COVID-19 Infections in the Country and the continued significant worldwide challenges related to the Pandemic
Philippine Red Cross health Teams are providing vital care at Emergency Medical Tents on Siargao Island, boosting health Services at the Hospital, which was severely damaged by the Typhoon, losing much of its Roof
.