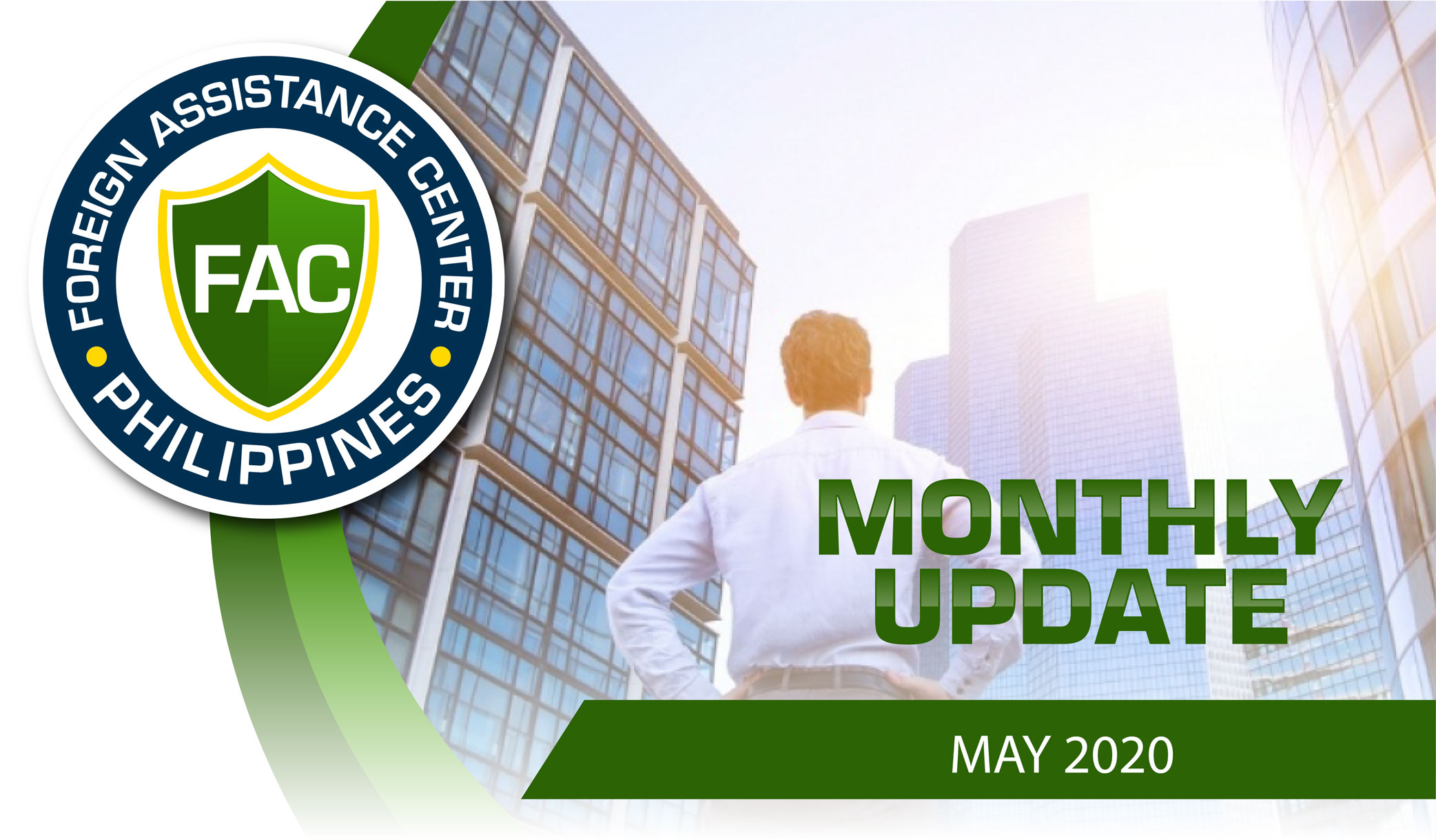 We would like inform all our Customer's, Member's and Foreign Residents to give due notice when the FAC Immigration Consultancy START the regular Business.
The Bureau of Immigration (BI) said its officers at the Ninoy Aquino International Airport (NAIA) and other international ports are on standby for the resumption of flights to the Philippines later this week.
According to BI Commissioner Jaime Morente, Immigration Officers assigned at the airports still continue to render full-time duties despite the suspension of inbound commercial passenger flights. "Our officers continue to work on skeletal deployment as their services are still needed to process other types of flights that are not covered by the suspension," BI Commissioner Jaime Morente said.
Morente explained that aside from conducting immigration inspection and boarding formalities for international passengers, BI officers are also mandated to process the pilots and crew of cargo, maintenance and utility flights that enter and leave the country. Records show that around 50 cargo planes fly in and out of NAIA in the past days. "These pilots and crew are all subject to routine immigration processing and inspection, be they foreigners or Filipinos," the BI chief added.
All pending Visa Application continue valid.

We process all Tourist Visa Extension when the BI reopen !
Please follow our Update on Facebook and our Internet Platform.
.