BI Consolidates Rules on Deportation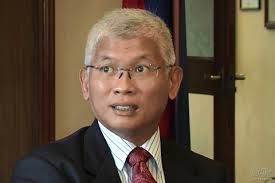 The Bureau of Immigration shall implement a consolidated Rules for Deportation proceedings under Memorandum Circular No. SBM-2015--010 beginning November 09, 2015 published in two Newspapers of general Circulation last October 24. "While the rules are not exactly new as it has been regulary observed in the Bureau of Immigration, we made sure that the existing practices are harmonized and set in place," said BI Commissioner Siegfred Mison. Previously, .........

BI rules were scattered around various Memoranda, amended piece-by-piece over time to address Emergency Concerns. Mison pointed out that the Omnibus rules of Procedure of 2015 now has specific time frames for every Office to process each step in the Deportation proceedings." We wanted to make sure that there is accountability for every Officer in Order to promote transparency and avoid delays," explained Mison. Based on the new Rules, a regular Deportation case shall be resolved in 60 days, on the average.