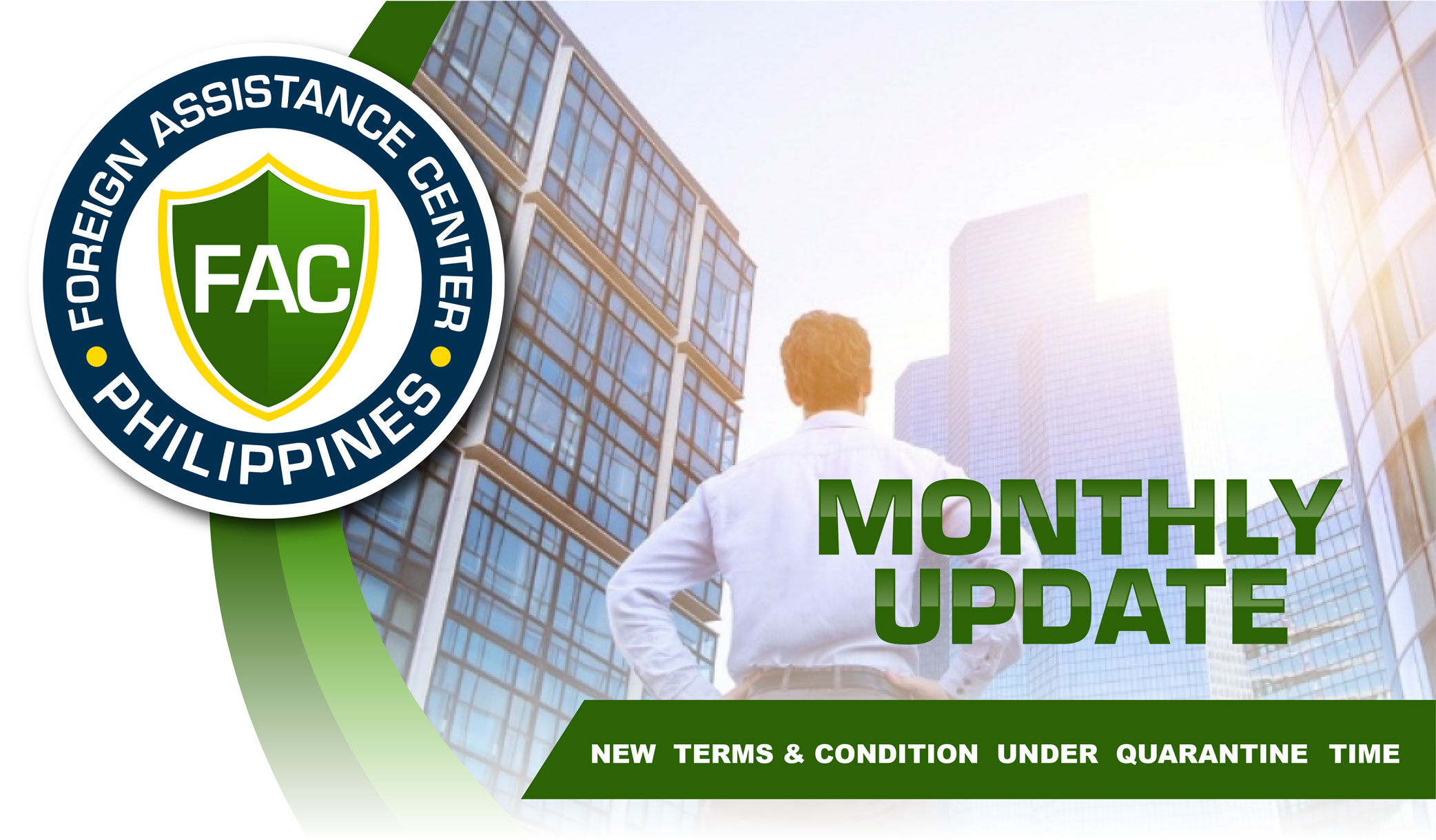 With effect from the day subsequent to the Announcement the FAC Immigration Consultancy to modulate all Visa process under the Quarantine rules.

Between 21. May to 01. June 2020 the FAC process Extension for Tourist Visa Holder at Bureau of Immigration. For Tourist Holder with Travel Ticket we process all necessary Certification for worriless Departure.
Quota Visa Holder (SEC 13) must be by arrival under 10 day's Quarantine only, if the Visa Holder don't have other proofs and Certificates from Departure Country.
In Metro Manila exist different Quarantine Levels, means not all Government Authorities are available to process the necessary Verification or Authentication. We received every day Inquiry like "How long will you require to finish my 9(g) Visa or 13 (a) Visa etc" ?
With reference to extra Check Point controls we need triple time to arrange all requested documents for Visa process.
Important Advice - all Applicants must complete our INFO SHEET and send back via E-Mail incl. photocopy Passport page - BIO DATA
Individual Interview's are mandatory ! Applicant's for SRRV must be apply in advance there Police Clearance at Country of Birth, the same holds true for Spouse or kids Birth & Police Certificate.
It is to be hoped that at the beginning of the month June 2020 our Business as well as Government Business to go back get up "NORMAL".
We have a Time to Love and a Time to Die but right now we have a time willing to incentive to work harder.
.