Important Information JUNE 2020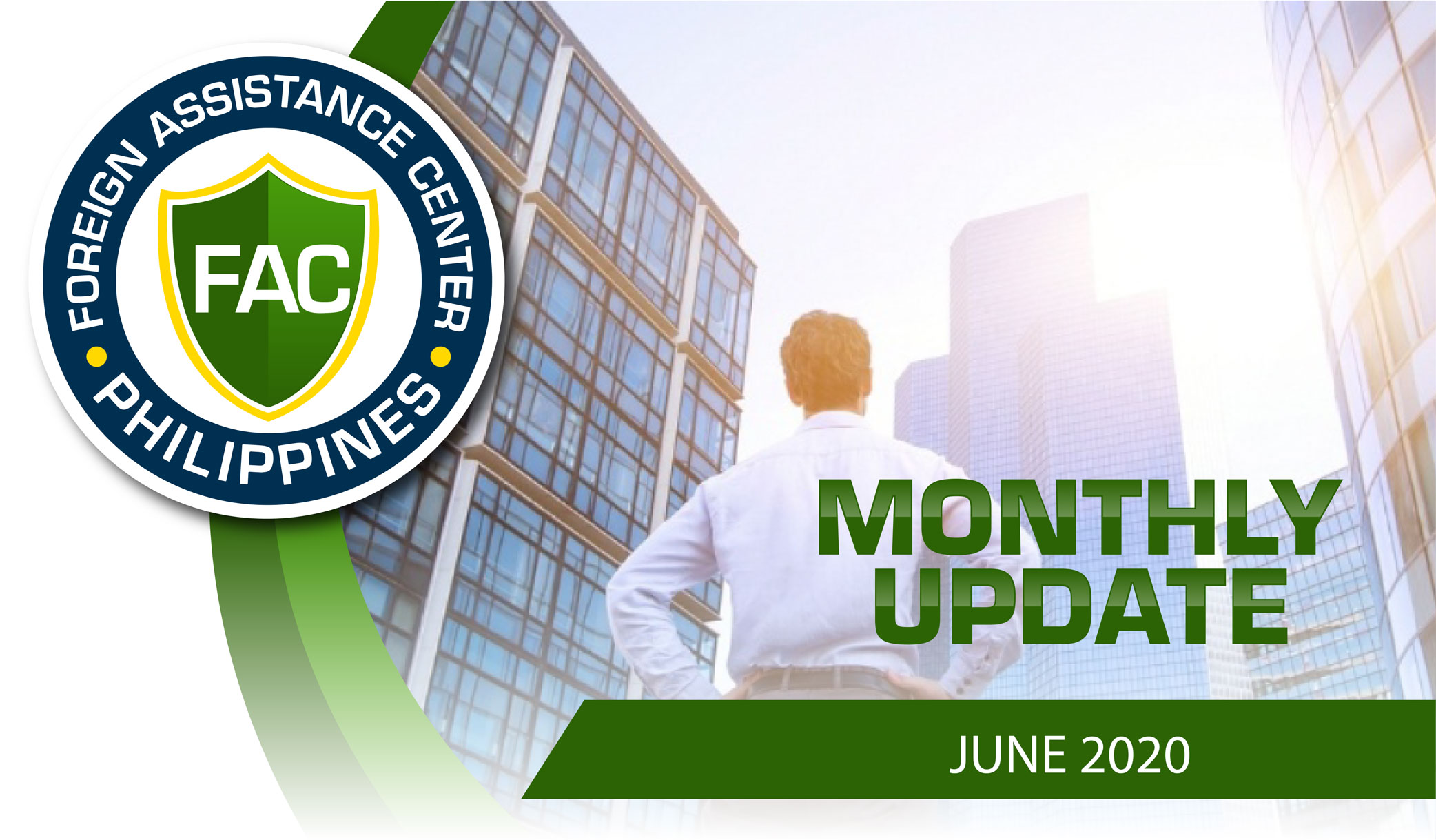 Bureau of Immigration
To all Customer – all Immigration affairs incl. Passport & Payment we need 2 days in advance before we process at Bureau of Immigration under the new Law & Rules.
About Tourist Visa Extension – we must pick up Passport latest 10:00 AM so that we can deliver the same day. Other Provinces please send via GRAB or LBC.
The renewal of Accreditation for calendar year 2020/2021 must be submitted until 30. JUN 2020. All New Applicant's for Accreditation for calendar year 2020/2021 are cancelled.
All renewal 9(g) Visa holder with expired Visa between START ECQ and 01. JUN 2020 must be START process until 30. JUN 2020.
By deliver via GRAB or LBC - please make sure, that inside Deskription – Passport or Government ID or documents – is written.
With momental effect – all Immigration Agent must process under the new COVID rules with all necessary Certification from the DOH.
Civil Registry Office-City Government of Manila
The Manila Civil Registry Office (MCRO) announced that it has reopened Applications for marriage licenses amid the implementation of a General Community Quarantine (GCQ) in Manila.
The schedule of the pre-marriage orientation will be from Monday to Friday, with the first session scheduled in the morning at 8 a.m., and the second session scheduled in the afternoon at 02:00 PM
Due to the COVID-19 outbreak, pre-marriage orientations were temporarily suspended as Metro Manila was placed under an Enhanced Community Quarantine (ECQ), which prohibits residents from leaving their homes for non-essential travel.
Philippine Retirement Authority
As of 08. JUN 2020 the PRA will be from 07:00 AM to 04:00 PM every Monday, Tuesday, Thursday and Friday open.
A strict "BY APPOINTMENT ONLY POLICY" will be requested, means only clients with confirmed Appointsments will be allowed entry.
.