Cebu Pacific to continue flying to USA / Europe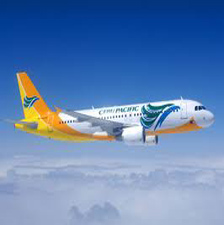 MANILA, Philippines – The European Union (EU) formally announced Thursday the lifting of the air ban on Cebu Pacific Airlines to Europe. Dr. Julian Vassallo, Charge d' Affaires of the EU Delegation to the Philippines, said in a press conference Thursday that the ban was being lifted because of improved airline security and safety. "The decision of the European Commission to lift the ban on Cebu Pacific shows the ability of Philippine authorities and business to work with the EU to raise standards and create economic opportunity," Julian Vassallo, Chargé d'affaires at the Delegation of the EU to the Philippines, said.
"Having demonstrated their commitment and capacity to adhere to international standards, we heartily welcome Cebu Pacific to European skies," Vassallo said. The EU lifted the flight ban to Europe for Philippine Airlines (PAL) last July 2013, nine months earlier. "We welcome this development, a testament to Cebu Pacific's commitment to safety and full compliance with the international aviation safety standards," Lance Gokongwei, Cebu Pacific President and CEO, said. "This enables Cebu Pacific to continue flying to where the Filipinos are. With nearly a million Filipinos working in the EU, we look forward to offering Cebu Pacific's trademark lowest fares, and the most extensive route network in the Philippines," Gokongwei said. Earlier Thursday, the Federal Aviation Administration (FAA) of the United States (US) upgraded the Philippines' aviation security rating to Category 1 from Category 2. With the upgrade in status, airline companies from the Philippines can now fly to the US, add new routes, and increase the number of flights. The Philippines was downgraded to category 2 status in January 2008 upon the recommendation of the ICAO which had found "significant concerns" over CAAP's ability to meet international safety.