Thinking of buying a Condo for your Child ?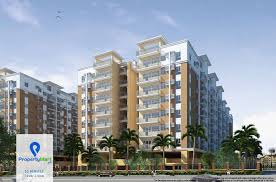 MANILA, Philippines – Buying a property in your child's name is a great idea for a gift, but it may cause a lot of complications involving donor's tax. The Bureau of Internal Revenue defines donor's tax as a tax on a donation or gift, and is imposed on the free transfer of property between two or more persons who are living at the time of the transfer. If a parent pays for a condominium unit under an underage child's name, then it will fall under a donation. "Normally, what the government looks for is,
'Does the child have the paying capacity? Where did the child get the money?' If the child didn't get the money from anyone else, then it's a donation from the parents, which is taxable," registered financial planner Atty. Ariel Martinez said on ANC's "On The Money." Donor's tax is a maximum of 15 percent of the amount of gift above P10 million, on top of the P1.004 million tax.
For gifts from P5 million to P10 million, the tax is P404,000 plus 12 percent of the excess over P5 million. For gifts from P3 million to P5 million, the tax is P204,000 plus 10 percent of the excess over P3 million. For gifts from P1 million to P3 million, the tax is P44,000 plus 8 percent of the excess over P1 million. For gifts from P500,000 to P1 million, the tax is P14,000 plus 6 percent of the excess over P500,000. For gifts from P200,000 to P500,000, the tax is P2,000 plus 4 percent of the excess over P200,000. There is no tax for gifts from P100,000 to P200,000, but a 2 percent tax applies for the excess over P100,000.
Only gifts that are lower than P100,000 are exempt from donor's tax. Martinez said if a parent decides to get a loan to pay for the condo unit, donor's tax will still apply. "The mother can obtain the loan on her own name and after she fully pays it, then she decides whether to give it to her child or not. Remember, there is an implication of donor's tax here, so whether it is given now or later, you expect donor's tax to come in the picture," he said. To avoid complications when buying properties, ANC's resident financial adviser Salve Duplito said parents should be smart consumers who are not afraid to ask questions. "Many salesmen are so quick to sell, but so slow to watch out for loopholes. If you are not careful enough, they will sell you dentures even if you have a full set of teeth," she said.