BOI tally of Foreign Investments down 70% in 2014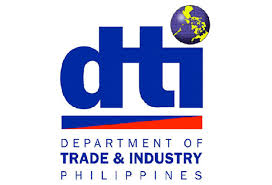 Registered foreign investments in 2014 plunged 69.42 percent to P36.888 billion from P120.646 billion in 2013 with Netherlands topping as the Philippines number one source of foreign investments while Indonesia shoot up as second biggest while investment from tax haven British Virgin Islands declined significantly, data from the Board of Investments showed. The share of foreign investments to total 2014 approved BOI investment pledges of P354.5 billion also declined to 10 percent (P36.888 billion) or more than half lower than the 26 percent share in 2013 (P120.646 billion). The share of domestic investments this year jumped to 90 percent (P317.69 billion) from 74 percent (P345.39 billion) share in 2013.
BOI logoData showed that Netherlands has seven registered projects in 2014 for total combined investments of P10.265 billion, making it the biggest source of BOI-approved foreign investments in 2014. Dutch investments this year rose 71.63 percent higher than the P5.981 billion approved in 2013. The biggest Dutch investment was the P9.45 billion expansion project of Unilever Philippines Inc., which is 99 percent Dutch owned. Other Dutch projects that were granted tax and fiscal incentives by the BOI include Aegis Services Philippines, Inc., Biliran Geothermal Inc., and the regional headquarters offices of Holcim East Asia Business B.V. – Philippine ROHQ, Perfetti Van Melle B.V., Transcom Worldwide B.V. , and BHI Global Holdings B.V. The P29.505 billion infrastructure project of Citra Central Expressway Corp. has catapulted Indonesia, a non-traditional source of foreign investments, to become the country's second biggest source of foreign investment in 2014. Citra is 25 percent Indonesian-owned and 75 percent Filipino. The joint venture is undertaking the construction of the skyway stage 3 project. For that single project alone, investment from Indonesia was P7.376 billion from nothing in 2013. Investments from British Virgin Islands, which continued to be one of the country's largest foreign investors, maintained its ranking at third place. Its investments, however, substantially declined by 90.81 percent with total investments of only P5.653 billion from P61.513 billion in 2013. Its biggest investment was the P13.467 billion Shangri-La Hotel and Serviced apartments at the Bonifacio Global City. Project proponent Fort Bonifacio Shangri-La Hotel Inc. is 40 percent owned by British Virgin Islander and 60 percent Filipino. Swiss investors came in the fourth place with P1.729 billion or 20 percent higher than 2013's P8.638 million. Completing the top five biggest foreign investors is the United Kingdom, whose investment jumped 16 percent higher to P1.525 billion from P9.53 million in 2013. Japanese investments also grew 36 percent to P1.331 billion from P979.247 million in 2013 to become the sixth largest BOI foreign investor in 2014.