More Radar Speed Detectors on SLEX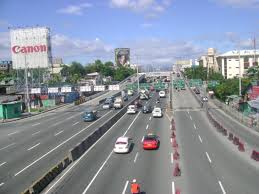 San Miguel Holdings, the infrastructure arm of San Miguel Corporation, said the installation of additional speed radars is part of its continuing campaign to ensure road safety. The new radar speed detectors are being installed along road networks operated by San Miguel, which includes the South Luzon Expressway (SLEX), Skyway, Star Tollways and Tarlac-Pangasinan-La Union Expressway (TPLEX).
Currently, the road networks use LIDAR (light detection and ranging) guns to capture speed data. San Miguel said it will use a combination of radar and LIDAR speed detectors to measure vehicle speed in various conditions. The firm said radar detectors are expected to enhance ongoing traffic and road safety efforts as it can provide accurate speed and traffic analysis even during nighttime and poor driving conditions. "This is just part of our continuing effort to invest in improvements and technology to provide a much safer environment for motorists plying the road networks we operate. Of course, to truly ensure safely, we all need to do our share in following the rules of the road," said San Miguel chairman and chief executive Ramon Ang. More toll lanes for exact payments are also installed at toll gates to further improve the flow of traffic and help reduce long waiting times especially during peaks hours and months. Dedicated lanes for exact toll payments have been installed at Nichols A, Nichols B, Skyway A and Skyway B. San Miguel said the exact toll booth scheme aims to complement the e-pass toll collection system and the RFID system, which are aimed at modernizing and improving the toll payment system and making road travel more efficient.