9 G Visa and AEP for 2 years period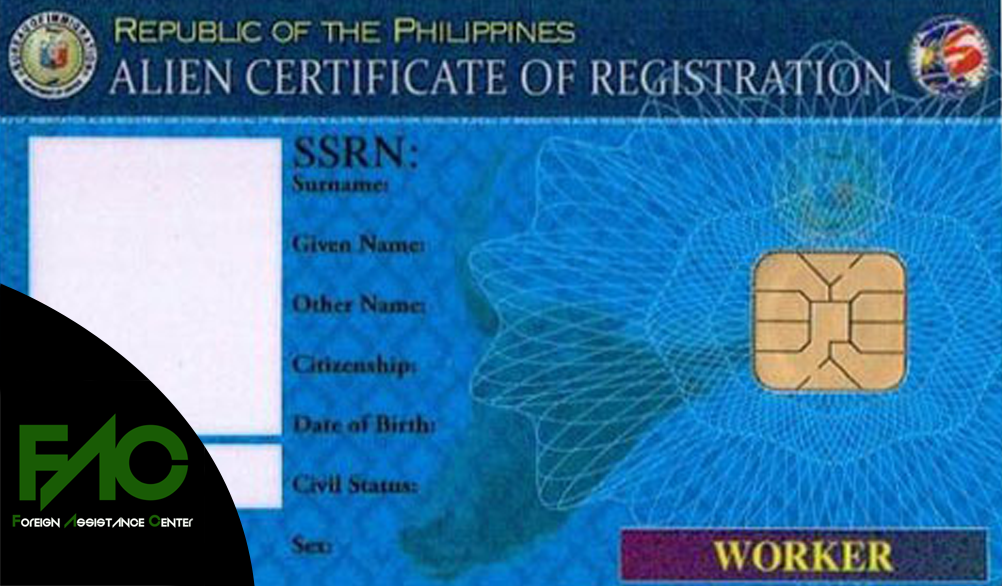 The most Employer to prefer for whose Employee 2 year's period contracts. We had to declare, that quite a few User our new Flyer about the 9 G Visa Service Portfolio to misunderstand. As opposed to other Agencies, we charge the full amound (65.000 PHP - calculated period of 2 years) for Immigration Fee, DOLE Fee and our Service & Process Fee in a total Account. On basic of this Invoice every Customer get a "Official Receipt" !
If our Customer follow our Terms & Condition we deliver the Passport, ACR Card and AEP Card in 6 weeks. Contract basis is our self elaborated Info Sheet.
We suggest to all Applicants (new or renewal) to organize in advance follow:
copy Mayor Business Permit (current Year)

copy Annua

l Report BIR Form 1702


SEC Registration Number

all Applicants needed picture 2X2 (4 pieces)

copy Passport (by Renewal ACR Card and AEP Card)
All other requested Requirements our Team will arrange in co-operation with your Officer in charge. (Interview is necessary)
Here you can Download our Flyer according to 9 g Customer.
Please proofread our Flyer on the subject of 9 Visa. Direct Inquiries - This email address is being protected from spambots. You need JavaScript enabled to view it.