Quota Visa - Requirements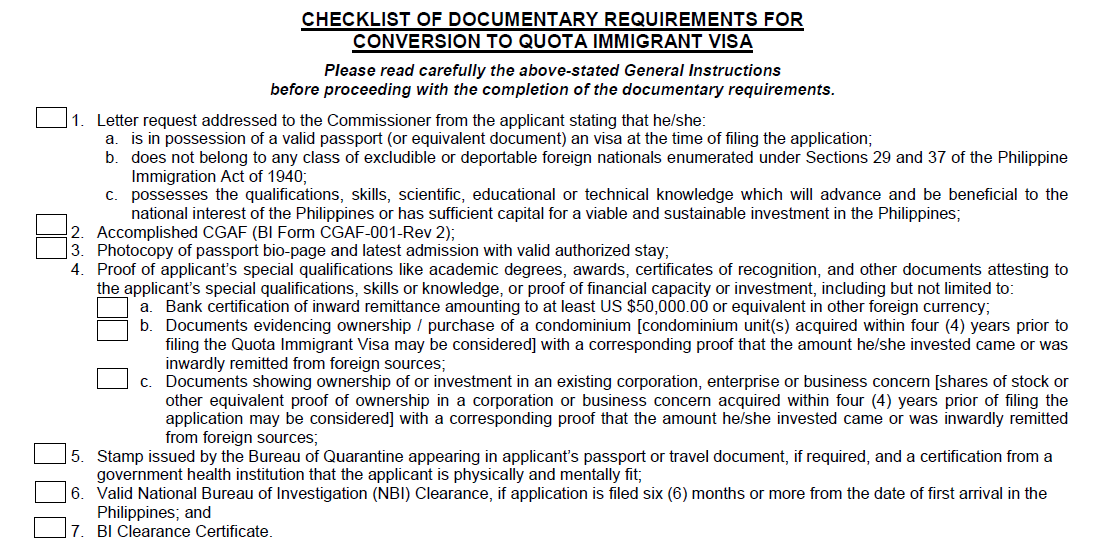 Please note that we modified the Quota Visa Requirement ex 02. JAN 2020. Applicant's which reject or means it is not a requirement to make personally Interview all those Customer we don't process Quota Visa with immediate effect !
Regarding Quota Visa process or Inquiries about Commonwealth Act No. 613 or Residency Permit etc. we during reply Interview only !
FAC Guidelines for Quota Visa Interview:
All Applicant's must send in advance via E-Mail follow documents:
photocopy Passport BIO data page

photocopy last arrival page

complete & sign INFO SHEET

signed Terms & Condition (download Footer)
Your Request for Appointment send to Diese E-Mail-Adresse ist vor Spambots geschützt! Zur Anzeige muss JavaScript eingeschaltet sein!
Updated 15. January 2020