PAL starts twice a day flight to Haneda (Japan) on March 30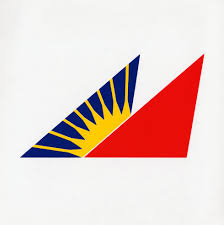 BEGINNING March 30, 2014, the country's flag carrier Philippine Airlines [PAL] will be flying to Haneda twice a day to complement its thrice a day service to Narita and provide better options and convenience for travelers to and from Japan. Also known as Tokyo International Airport, PAL said Haneda is one of the two premier airports servicing the Greater Tokyo area and is considered the world's most slot-restrictive airport and a prime business hub. "It becomes PAL's fifth gateway to Japan following Narita, Fukuoka, Osaka and Nagoya, making the flag carrier the biggest Philippine operator to and from Japan with 47 flights a week. PAL currently operates 21 weekly flights to Narita, five times a week to Fukuoka, seven to Nagoya and seven to Osaka," the airline company said.
"The new service makes PAL the exclusive operator on the Haneda-Manila route. This route forms part of PAL's network expansion aimed at providing our passengers more and better choices," it added. Haneda airport, which is around 30 minutes from the Tokyo metropolis, has one domestic and two international passenger terminals and connects conveniently to the Tokyo monorail. PAL said Japan provides a significant passenger market to the Philippines being the third biggest source of tourist visitors to the country. "In 2012 alone, Japanese tourist arrivals reached 412,000. The country is also a prime tourist destination for Filipinos, with its trend-setting culture, superb cuisine and historical sites," PAL added. Meanwhile, it was learned that along with the route expansion, PAL is upgrading its inflight menu with the introduction of Bento Box meals on all flights to and from Japan. The new inflight menu, designed and prepared by the airline's experienced culinary team, provides passengers a wider selection of Japanese dishes to choose from. PAL said it is expanding its presence in Japan in response to a strong market demand, even as it continues to reinforce its warm and hospitable inflight service.